TURKISH KEBABISH OCAKBASI STYLE MANGAL CANOPY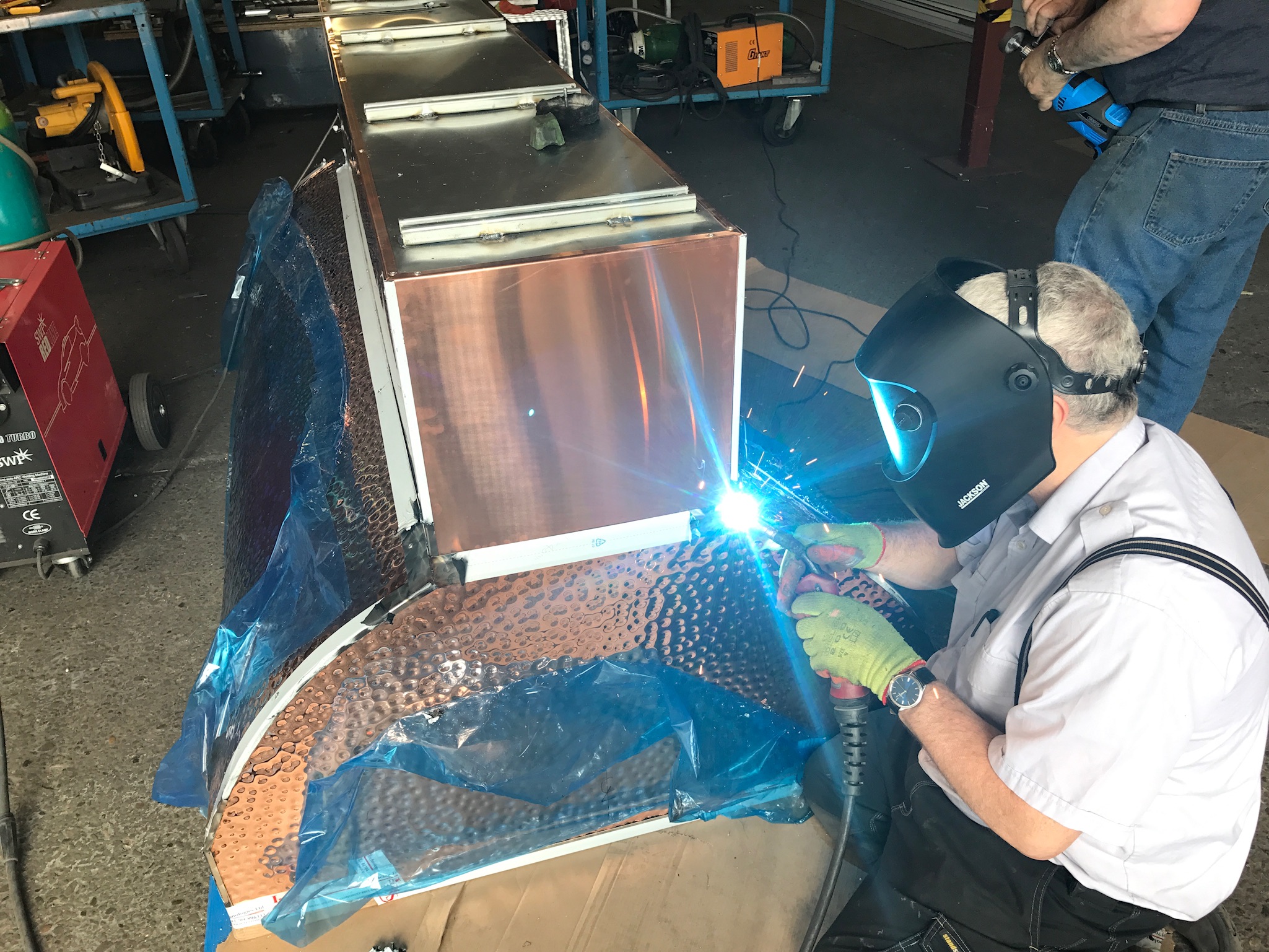 WE SELL IN 3 METAL FINISHES
BRUSHED FINISH AS STANDARD / CIRCLE POLISH / HAMMERED COPPER
PLEASE CALL FOR FREE SITE SERVEY
 
1000/1200/1500/1800/2000
1200mD
STAINLESS STEEL EXTRACTION CANOPY 430 Grade
We design and fabricate stainless steel extraction Canopy's for large or small businesses in the catering trade
i.e. Cafes canteens restaurants takeaways nursing homes hotels all over the uk
PLEASE SELECT WHAT STYLE OF CANOPY YOU REQUIRE
ALL CORNERS ARE WELDED TO STOP LEAKAGE OF GREASE AND OTHER SUBSTANCES
Fitting also available on request by our installation team
We now install Carbon Filtration & Odour controll systems
WE ALSO NOW FIT HYGIENIC UPVC WALL CLADDING
AND CEILINGS
==================================
HEAD OFFICE TEL: 01704 893945
London 020-34090669
Birmingham 0121-2968484
Edinburgh 0131-2853440
Norwich 01603-952700
MOBILE: 07792974761
EMAIL ADDRESS: [email protected]
==================================
FREE DELIVERY NORTHWEST UK
ALL OTHER UK AREA'S A COURIER CHARGE OF £80 WILL APPLY
NOT INC NORTHERN IRELAND
VAT WILL BE ADDED AT 20% TO FINAL FEE
==================================
Please see below for what other things we do
Full kitchen design and installation all over the uk
Stainless steel wall cladding
Hygienic UPVC wall and ceiling cladding
Bespoke stainless steel extraction canopies
Extraction fan and ducting installation
Gas interlock systems
Bespoke stainless steel hot cupboards / plate warmers
All aspects of catering equipment at discount prices
========================================
Shortages / incorrect or faulty goods must be advised within 48 hours of delivery otherwise we cannot accept any claims.
Minimum of 35% handling charge will be made against any goods returned for credit against orders incorrectly placed.
All incorrect orders returned will be charged carriage back to factory.
No credit will be made against any goods if used/or if protective coating is removed. All goods remain the property of Fusinhot Ltd until paid for in full, the company will not be held responsible for incorrect use or damage once delivery note is signed.
DELIVERY
we will use our best endeavours to meet the estimated delivery times, but cannot accept any liability whatsoever for failure to do so. Shipment will be by National Courier generally within 6 to 10 Working days from full payment received; this is only an accurate delivery time for more detailed delivery schedules please contact us before ordering. Please inspect any goods for damage on delivery and report at the time of delivery only.
RETURNED GOODS
A charge of 25% of invoice value or a minimum charge of £10.00, in respect of packaging and administration, may be levied on goods 'Not Wanted' or Incorrectly Ordered', or due to duplication resulting from a Confirmation Order' not endorsed to that effect. All goods returned under this category must be received in their original supplied condition and returned to us at the buyers cost within 5 days
Please inspect all goods before signing.
Warranty 1 year parts only